Download Story Tracker For Mac 1.6.4
Requirements
Trusted Mac download Story Tracker 1.6. Virus-free and 100% clean download. Get Story Tracker alternative downloads. Instagram story viewer & Downloader - Watch profiles, stories, followers, tagged web posts anonymously. Download video, story, reels and photo from Instagram Browse Instagram with the best experience. To be able to download Instagram highlights, the relevant Instagram account must be public. For the next step, type the username in the field on the StorySaver.net website and click on Download! In the next step, a list of the albums created by the highlights of the username you wanted to download from will be created. Operating system: Windows, Mac, Linux. As well as a few special tools to help keep your wordsmithing on track. If you have a story about fitness trackers, treadmills. New Customers: Try Replay Media Catcher FREE. The free demo is fully functional so that you can try all of the features. You can capture 100% length of all YouTube videos, and 50% length of everything else.
Nexus requirements
Mod name

Notes

Anti-Social NPCs
Content Patcher
Custom Companions
(optional, adds wild animals to the maps and greatly enhances your ES experience)
Custom NPC Exclusions
Custom NPC Fixes
DaisyNiko's Tilesheets
Expanded Preconditions Utility
Farm Type Manager (FTM)
Json Assets
(optional, adds fish, crops and flowers)
Lumisteria Tilesheets - Indoor
Shop Tile Framework
TMXL Map Toolkit
Mods requiring this file
Mod name

Notes

Always Raining in the Valley - Custom NPCs for ES
Where the Cooper's live!
Beatrice NPC
East Scarp Korean
East Scarpe PT BR
Principal
if it fits i sits -- More Map Seats
Optional; if installed, adds vehicle and patio seats to some ES-specific tiles.
Lavril - East Scarp NPC (King's Raid)
And ALL of its required dependencies
lunakatt's DCBurger style portraits for East Scarp (East Scarpe)
Stranded Fish
optional
Permissions and credits
Credits and distribution permission
Other user's assets

Some assets in this file belong to other authors. You will need to seek permission from these authors before you can use their assets

Upload permission

You are not allowed to upload this file to other sites under any circumstances

Modification permission

You are allowed to modify my files and release bug fixes or improve on the features so long as you credit me as the original creator

Conversion permission

You are not allowed to convert this file to work on other games under any circumstances

Asset use permission

You must get permission from me before you are allowed to use any of the assets in this file

Asset use permission in mods/files that are being sold

You are not allowed to use assets from this file in any mods/files that are being sold, for money, on Steam Workshop or other platforms

Asset use permission in mods/files that earn donation points

You are not allowed to earn Donation Points for your mods if they use my assets
Author notes
The following assets may be used freely and without permission, only credit:
The room templates (House1, House2, House4) and basic house design (wood and plank, NOT the stone house).
The following assets require permission:
The wild birds, the lighthouse (interior and exterior), the stone house (House 3 - Kaimana's), the rose bushes.
The smapi component.
File credits
The lighthouse and Kaimana residence, including the rose bushes and the interior, designed by Essgee.
Lighthouse interior designed by Jen.
The smapi component provided by Kdau.
Uses Daisy Niko tilesheets for Underground area (please note, this mod needs to be installed separately and is a dependent)
Eemie's Map Recolor is used for the underground terrain, along with a desert mines tilesheet recolored to match.
Donation Points system
This mod is not opted-in to receive Donation Points
Translations
Turkish
Russian
Portuguese
Korean
Translations available on the Nexus
| Language | Name |
| --- | --- |
| Portuguese | East Scarpe PT BR |
| Korean | East Scarp Korean |
| Portuguese | East Scarpe PT-BR (Atualizado) |
| Turkish | East Scarpe Turkce Ceviri |
| Russian | East Scarpe Russian Translation |
Changelogs
Version 2.0.2

Updates the Chinese Translation - thanks KatherineC4!

Version 2.0.1

Added Chinese translation: thanks to KatherineC4!
Added Korean translation: thanks to Team PAPASheep (or download theirs seperately and give them endorsements)
Henry Farm Warp (not accessible) will now load for Mac players
Refined Josephine's leaving code and final events
Adjusted Oliver's sprite (thanks ItsBenter!)
Fixed Jessie's shop (non SVE)
Removed swimming exit from Sea Cave (to avoid issues with triggering events while in 'swim' mode - please exit up the ladder or through the caves).

Version 2.0.0

Smapi component no longer reliant on TMXL to load (TMXL still a requirement for map features however)
Adds our first visitors to the Valley: Josephine and Oliver (make sure you talk to them at the Luau, year two) with a full story arc and contingency of heart events.
Adds Inn caretaker, Rosa (intro event included, heart events to come)
Adds many new heart events: now over 50 total!
New animal NPCs to unlock.
Scarp Obelisk can now be built (thanks Shekurika) in three styles (thanks Lumina). Buy the recipe from the Wizard with the other ones. (1.5.5 version only atm)
New farmmable map: Meadow Farm that you can clear for crops: or make a corn/hedge maze, flower garden, or an orchard (orchard will only work in Stardew 1.5.5)
Adds 8 special orders, plus more if other mods installed.
Adds 6 new fish (with fishpond data and aquairum sprites): two to Deep Mountains, four to the Rock pools (seasonal)
Compatability with NPC Map Locations and now you can see East Scarp on the map (recolor compatability to come)
Two new crops (Bird of Paradise flower and grow your own Cave Carrots)
Three new shops (Two that take money, one that takes other currency and is ???)
Shortcuts! DeepMountains to Mountain (Or Adventurer Summit), Mountains to East Scarp, DeepDark to Sewer (if Cleaner Sewer installed)
Now uses i18n and translation files for easier translating
The Emperor will accept your gifts
New wild critters to find! (Beware of the goats...)
You can walk on the tide pools (configurable)
Map edits and tweaks, and fixing other errors.
Optional Bus Locations support (only 50g) - See under Optional files for download
Juliet and Jessie will move into the area (if they are installed, and SVE is NOT installed)
Craftable Warp Totem (if Warp Network installed)

Version 1.7.0

Adds new NPC, Aideen, a datable NPC with 5 heart events and a new crafting recipe.
Updates the map and adds in a couple of new buildings (including the inn, currently empty).
Various map tweaks.
More events for Jacob and Eloise.
Adds a new map between Town and East Scarpe - the Vineyard - if SVE is not installed. Currently unoccupied but good for foraging/fishing. Contains a beautiful Spanish house designed by Hadi and currently unoccupied, but if you would like to move an NPC in there for personal use, let me know and I shall advise!
Any future NPCs added there will not be compatible with SVE (it is specifically for schedule balancing purposes).
Fixes Leo's schedule so he no longer reverts to the island. Adds in a few new lines of dialogue and adjusts his 'Jas crush' one slightly.
Adds compatibility for Herbert with and without SVE.
Tweaks Beatrice's schedule so she should no longer void walk/behave weird (let me know if she does not behave).

Version 1.6.5

Not a major update, just fixes the exit warps into SVE, if you are playing with SVE enabled and have updated for Content Patcher 1.21

Version 1.6.4

Entrance is now visible if you are playing on a Mac.

Version 1.6.2

Hot fixes the SVE exit from Shearwater issue so the NPCs can safely leave East Scarpe.

Version 1.6.1

You can now ride your horse into Grampleton. Pathway is top right, beneath the silo.

Version 1.6.0

Changes pathing around the hill ridge. Please use Reset Terrain Features or Destoyable Bushes to remove bushes from the path or Jacob and Eloise may get stuck/delayed.
Moves the entranceway to East Scarpe so you now enter from north-east of the Blacksmith and enter East Scarpe up above the railway path. This may alter NPC travel times and schedules will be adjusted accordingly.
Nagito's house patch is currently not patching in neatly. A fix on this should be made soon. The changes will also hopefully improve his pathing problems with SVE.
Jacob has had a makeover with new seasonal attire created by Poltergeister. His 4-heart event should now trigger organically.
SVE compatibility: You now cross Shearwater bridge to get to East Scarpe.
SVE compatibility: If Grampleton Fields is installed, you can use the minecart behind house 2 (by the wider stairs) to transport yourself there. You may need to hack away a bush first (use Destroyable Bushes as per above)

Version 1.5.7

Begins Eloise compatibility with Leo
Removes seasonal outfits from Jacob (new ones coming soon, courtesy of Poltergeister)

Version 1.5.6

Fixes the warps again
Removes the dog kennel from Jacob's front lawn
Jacob portrait tweaks. Yes, I am aware his shirt changes color in one of them. I'll fix that next update.

Version 1.5.4

Fixes an issue where Jacob and Eloise were appearing at Festivals twice.
Fixes warps so NPCs in East Scarpe can leave.

Version 1.5.2

Interior to Silo now works at night as well as during the daylight hours. Door 'upstairs' is locked though!
Map tweaks.
Jacob and Eloise now contain a couple of heart events each (2 and 4 hearts). More to come!

Version 1.5.0

Mostly tweaking and fixing errors.
A few hidden surprises. See if you can find them.
You can now swim or run around the beach in your swimwear if you so desire.

Version 1.4.2

Some map tweaks for accesibility and better matching with existing maps/the coastline.
New area now *almost*accessible (if you can find it).
Changed some of the buildings (the new wooden house courtesy of Hesper and LorellaBellaBean's cabins).Vet's house my design, but improved by Hesper.
Some tilesheets now loaded independently so other mods can target them.
Terrain reset of grass and bushes is recommended.

Version 1.4.1

Fixes the error when loading ESOrchard on a Mac. Fixed that clipping error and renamed the house interiors for better compatibility.

Version 1.4

Mostly bug fixes and a few map tweaks. A new area has been added but is currently inaccessible, sorry! (See if you can find where it is).

Version 1.3.1

Fixes the fishing bug in spring when More Fish is installed.
Removes entry to cave if DaisyNiko tilesheets not installed (hopefully, haven't tested it)
Adds a new interior (no NPCs yet)

Version 1.3

You can now enter the cave (provided DaisyNiko Tilesheets is installed).
Interesting things happen over midsummer (12-15) on the beach (not a festival, not yet, but maybe one day!).
Further cosmetic changes and tweaking. The van should now vanish completely on Tuesdays if the river is enabled (and river water should move). Demarcation line slightly less incompatible with most recolors. Northern pathway now only usable by farmer.
Be careful on the beach at night.

Version 1.2.1

Changes the TMX files so that they are compatible with Mac. Sorry for that oversight.
More map cleaning up.

Version 1.2.0

Adds choppable trees across the gorge: make sure you Reset Terrain Features!
Adds a northern exit.
Spawns forage and a few other things in the area via FTM.
Adds a new interior (no NPCs yet)
Further cosmetic changes and tweaking.

Version 1.1.3

Fixes a couple of the Herbert Map patches that were not patching.
The pelicans have been reprimanded, and you can now fish in winter! And artifact spots should work if More Fish is not enabled. (they would always work if it was).
map tweaks.

Version 1.1.1

Added compatibility patch for Custom NPC Herbert NOT YET ENABLED - Need the creator to upload her side first!
Added Configurable river (set river to 'true') in the gully
map edits and tweaks.
temporarily disabled the tree tile removal request until the release of Content Patcher 1.14 - the tree will remain but you will no longer get yellow text.
Version 7.10.7
- Adds details on latest OS releases
- Other minor changes and additions
Version 7.10.6
- Fixes preferences toolbar appearance on macOS Big Sur
- Updates Support Status for Apple's latest Vintage and Obsolete products
- Other minor changes and additions
Version 7.10.5
- Adds iMac (24-inch, M1, 2021)
- Adds iPad Pro 11-inch (3rd generation) and iPad Pro 12.9-inch (5th generation)
- Adds Apple TV 4K (2nd generation)
- Adds Siri Remote (2nd generation)
- Adds details on latest OS releases
- Updates Display Modes to indicate support for Sidecar
- Updates Support Status for Apple's latest Vintage and Obsolete products
- Other minor changes and additions
Version 7.10.4
- Adds A/UX OS releases
- Adds details on latest OS releases
- Updates Support Status for Apple's latest Vintage and Obsolete products
- Other minor changes and additions
Version 7.10.3
- Adds iPhone Bluetooth Headset
- Adds support for Apple silicon-based Macs
- Adds details on latest OS releases
- Updates Support Status for Apple's latest Vintage and Obsolete products
- Other minor changes and additions
Version 7.10.2
- Adds AirPods Max
- Adds details on latest OS releases
- Other minor changes and additions
Version 7.10.1
- Fixes an issue where Mactracker wouldn't identify Apple silicon-based Macs
- Other minor changes and additions
Version 7.10
- Adds Mac mini (M1, 2020)
- Adds MacBook Pro (13-inch, M1, 2020)
- Adds MacBook Air (M1, 2020)
- Adds iPhone 12 mini and iPhone 12 Pro Max
- Adds HomePod mini
- Adds macOS 11 Big Sur
- Adds startup chime to recent Mac models
- Updates Maximum OS entry based on the system requirements of macOS 11 Big Sur
- Adds support for macOS 11 Big Sur
- System requirements updated to macOS 10.12 Sierra or later
- Updates Support Status for Apple's latest Vintage and Obsolete products
- Other minor changes and additions
Version 7.9.7
- Adds iPhone 12 and iPhone 12 Pro
- Adds iPad Air (4th generation)
- Adds details on latest OS releases
- Updates Support Status for Apple's latest Vintage and Obsolete products
- Other minor changes and additions
Version 7.9.6
- Adds iPad (8th generation)
- Adds Apple Watch Series 6 and Apple Watch SE
- Adds iOS 14
- Adds iPadOS 14
- Adds watchOS 7
- Adds tvOS 14
- Updates Support Status for Apple's latest Vintage and Obsolete products
- Other minor changes and additions
Version 7.9.5
- Fixes issue with importing lists created by Apple Remote Desktop to 'My Models'
- Other minor changes and additions
Version 7.9.4
- Adds iMac (Retina 5K, 27-inch, 2020)
- Adds AppleCD 300e Plus and AppleCD 600e
- Adds details on latest OS releases
- Updates Support Status for Apple's latest Vintage and Obsolete products
- Other minor changes and additions
Version 7.9.3
- Adds AppleCD 150, AppleCD 300, and Apple MacBook Air SuperDrive / USB SuperDrive
- Updates Apple Hard Disk 20SC/40SC/80SC with details on Apple Hard Disk 160SC
- Adds details on latest OS releases
- Updates Support Status for Apple's latest Vintage and Obsolete products
- Other minor changes and additions
Version 7.9.2
- Adds MacBook Pro (13-inch, 2020, Four Thunderbolt 3 ports) and MacBook Pro (13-inch, 2020, Two Thunderbolt 3 ports)
- Updates Support Status for Apple's latest Vintage and Obsolete products
- Other minor changes and additions
Version 7.9.1
- Adds Magic Keyboard for iPad
- Adds performance scores for additional models from Primate Labs Geekbench 5
- Updates Support Status for Apple's latest Vintage and Obsolete products
- Fixes an issue where user data would fail to load
- Other minor changes and additions
Version 7.9
- Adds Mac Pro (2019)
- Adds MacBook Pro (16-inch, 2019)
- Adds MacBook Air (Retina, 13-inch, 2020)
- Adds iPhone 11, iPhone 11 Pro, and iPhone 11 Pro Max
- Adds iPhone SE (2nd generation)
- Adds iPad Pro 11-inch (2nd generation) and iPad Pro 12.9-inch (4th generation)
- Adds iPad (7th generation)
- Adds Apple Watch Series 5
- Adds Pro Display XDR
- Adds AirPods Pro
- Adds macOS 10.15 Catalina
- Adds iOS 13
- Adds iPadOS 13
- Adds watchOS 6
- Adds tvOS 13
- Adds performance scores for recent models from Primate Labs Geekbench 5
- Updates Maximum OS entry based on the system requirements of macOS 10.15 Catalina, iOS 13, and iPadOS 13
- Updates Support Status for Apple's latest Vintage and Obsolete products
- Removes current price functionality
- Adds support for macOS 10.15 Catalina including Notarization
- Other minor changes and additions
Version 7.8.2
- Adds details on latest OS releases
- Updates Support Status for Apple's latest Vintage and Obsolete products
- Other minor changes and additions
Version 7.8.1
- Adds MacBook Pro (13-inch, 2019, Two Thunderbolt 3 ports)
- Adds MacBook Air (Retina, 13-inch, 2019)
- Adds information on Security Chip for recent Mac models
- Adds details on latest OS releases
- Fixes issue where current price wouldn't display properly
- Other minor changes and additions
Version 7.8
- Adds iMac (Retina 4K, 21.5-inch, 2019) and iMac (Retina 5K, 27-inch, 2019)
- Adds MacBook Pro (13-inch, 2019, Four Thunderbolt 3 ports) and MacBook Pro (15-inch, 2019)
- Adds iPad Air (3rd generation)
- Adds iPad mini (5th generation)
- Adds iPod touch (7th generation)
- Adds AirPods (2nd generation)
- Adds details on latest OS releases
- Updates Support Status for Apple's latest Vintage and Obsolete products
- Adds support for Dark Mode on macOS Mojave
- System requirements updated to OS X 10.10 Yosemite or later
- Other minor changes and additions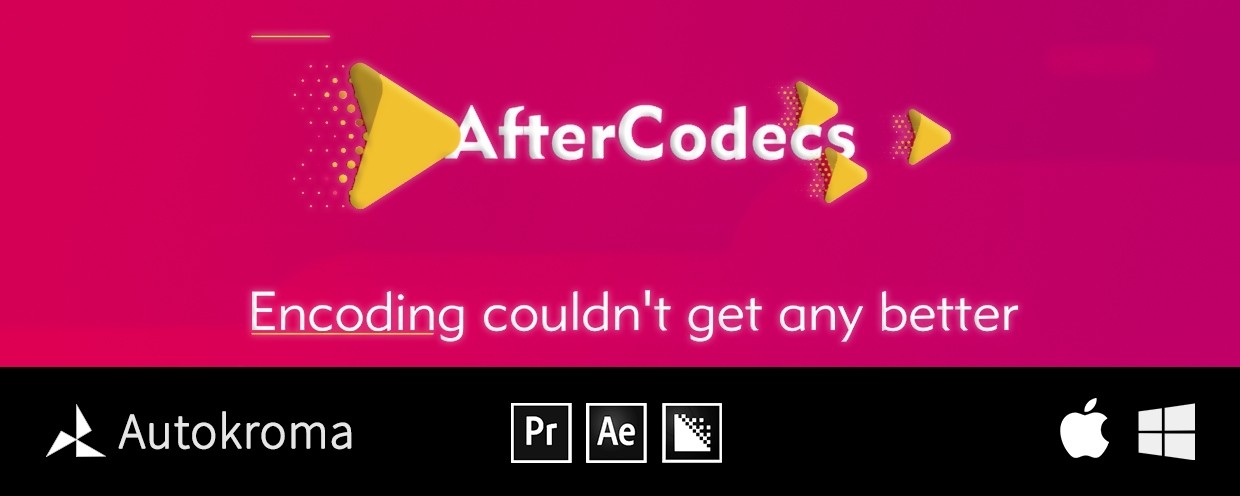 Version 7.7.7
- Adds Smart Keyboard Folio
- Adds details on latest OS releases
- Updates Support Status for Apple's latest Vintage and Obsolete products
- Other minor changes and additions
Version 7.7.6
- Adds Mac mini (2018)
- Adds MacBook Air (Retina, 13-inch, 2018)
- Adds iPhone XS and iPhone XS Max
- Adds iPhone XR
- Adds iPad Pro (11-inch) and iPad Pro (12.9-inch) (3rd generation)
- Adds Apple Watch Series 4
- Adds Apple Pencil (2nd generation)
- Adds macOS 10.14 Mojave
- Adds iOS 12
- Adds watchOS 5
- Adds tvOS 12
- Updates Maximum OS entry based on the system requirements of macOS 10.14 Mojave
- Updates Support Status for Apple's latest Vintage and Obsolete products
- Fixes an issue that caused poor performance on certain systems
- Other minor changes and additions
Version 7.7.5
- Adds MacBook Pro (15-inch, 2018) and MacBook Pro (13-inch, 2018, Four Thunderbolt 3 Ports)
- Adds details on latest OS releases
- Improvements to search functionality
- Updates Support Status for Apple's latest Vintage and Obsolete products
- Other minor changes and additions
Version 7.7.4
- Adds iPad (6th generation)
- Adds details on latest OS releases
- Updates Support Status for Apple's latest Vintage and Obsolete products
- Other minor changes and additions
Version 7.7.3
- Adds details on latest OS releases
- Other minor changes and additions
Version 7.7.2
- Adds HomePod
- Adds details on latest OS releases
- Updates Support Status for Apple's latest Vintage and Obsolete products
- Other minor changes and additions
Version 7.7.1
- Adds iMac Pro (2017)
- Adds iPhone X
- Adds details on latest OS releases
- Updates Support Status for Apple's latest Vintage and Obsolete products
- Other minor changes and additions
Version 7.7
- Adds iPhone 8 and iPhone 8 Plus
- Adds Apple TV 4K (1st generation)
- Adds macOS 10.13 High Sierra
- Adds iOS 11
- Adds watchOS 4
- Adds tvOS 11
- Updates Maximum OS entry based on the system requirements of iOS 11
- Updates Support Status for Apple's latest Vintage and Obsolete products
- Adds support for macOS 10.13 High Sierra
- Mactracker updated to 64-bit binary
- Additional model photos optimized for Retina displays
- System requirements updated to OS X 10.9 Mavericks or later
- Other minor changes and additions
Version 7.6.6
- Adds iMac (21.5-inch, 2017), iMac (Retina 4K, 21.5-inch, 2017), and iMac (Retina 5K, 27-inch, 2017)
- Adds MacBook Pro (15-inch, 2017), MacBook Pro (13-inch, 2017, Four Thunderbolt 3 Ports), and MacBook Pro (13-inch, 2017, Two Thunderbolt 3 Ports)
- Adds MacBook (Retina, 12-inch, 2017)
- Adds MacBook Air (13-inch, 2017)
- Adds iPad Pro (12.9-inch) (2nd generation) and iPad Pro (10.5-inch)
- Adds Magic Keyboard with Numeric Keypad
- Adds details on latest OS releases
- Updates Support Status for Apple's latest Vintage and Obsolete products
- Other minor changes and additions
Version 7.6.5
- Adds iPad (5th generation) (Wi-Fi) and iPad (5th generation) (Wi-Fi + Cellular)
- Adds details on latest OS releases
- Updates Support Status for Apple's latest Vintage and Obsolete products
- Other minor changes and additions
Version 7.6.4
- Adds AirPods (1st generation)
- Adds details on latest OS releases
- Updates Support Status for Apple's latest Vintage and Obsolete products
- Other minor changes and additions
Version 7.6.3
- Adds details on latest OS releases
- Updates Support Status for Apple's latest Vintage and Obsolete products
- Other minor changes and additions
Version 7.6.2
- Adds MacBook Pro (15-inch, 2016)
- Adds MacBook Pro (13-inch, 2016, Four Thunderbolt 3 Ports)
- Adds MacBook Pro (13-inch, 2016, Two Thunderbolt 3 Ports)
- Adds details on latest OS releases
- Updates Support Status for Apple's latest Vintage and Obsolete products
- Other minor changes and additions
Version 7.6.1
- Adds details on latest OS releases
- Other minor changes and additions
Version 7.6
- Adds iPhone 7 and iPhone 7 Plus
- Adds Apple Watch Series 1 and Apple Watch Series 2
- Adds macOS 10.12 Sierra
- Adds iOS 10
- Adds watchOS 3
- Adds tvOS 10
- Adds Apple ProFile, Macintosh Hard Disk 20, and Apple Hard Disk 20SC/40SC/80SC
- Adds Supported Devices list to iOS releases
- Adds performance scores for recent models from Primate Labs Geekbench 4
- Adds entry to indicate support for unlock with Apple Watch
- Updates Maximum OS entry based on the system requirements of macOS 10.12 Sierra and iOS 10
- Recent model photos optimized for Retina displays
- Adds support for macOS 10.12 Sierra
- Updates Support Status for Apple's latest Vintage and Obsolete products
- Other minor changes and additions
Version 7.5.6
- Adds Smart Keyboard for iPad Pro
- Adds details on latest OS releases
- Fixes an issue with importing System Reports
- Updates Support Status for Apple's latest Vintage and Obsolete products
- Other minor changes and additions
Version 7.5.5
- Adds MacBook (Retina, 12-inch, Early 2016)
- Adds iPhone SE
- Adds iPad Pro (9.7-inch) (Wi-Fi) and iPad Pro (9.7-inch) (Wi-Fi + Cellular)
- Adds Apple Pencil
- Adds details on latest OS releases
- Adds battery capacity information to iOS devices
- Adds graphics processor cores to iOS devices
- Adds processor details to iPod models
- Adds maximum processor speeds (Intel Turbo Boost) to recent Mac models
- Updates Support Status for Apple's latest Vintage and Obsolete products
- Other minor changes and additions
Version 7.5.4
- Adds tvOS 9
- Adds details on latest OS X and iOS releases
- Improves the security of the update engine (non-Mac App Store release)
- Other minor changes and additions
Version 7.5.3
- Fixes a performance issue on OS X 10.10 Yosemite
- Other minor changes and additions
Version 7.5.2
- Adds details on latest OS X, iOS, watchOS releases
- Updates Support Status for Apple's latest Vintage and Obsolete products
- Other minor changes and additions
Version 7.5.1
- Adds iPad Pro (12.9-inch) (Wi-Fi) and iPad Pro (12.9-inch) (Wi-Fi + Cellular)
- Adds current price information to 'My Models' entries
- Updates Support Status for Apple's latest Vintage and Obsolete products
- Fixes an issue that prevented Mactracker from printing
- Other minor changes and additions
Version 7.5
- iMac (21.5-inch, Late 2015), iMac (Retina 4K, 21.5-inch, Late 2015), and iMac (Retina 5K, 27-inch, Late 2015)
- Adds iPhone 6s and iPhone 6s Plus
- Adds iPad mini 4 (Wi-Fi) and iPad mini 4 (Wi‑Fi + Cellular)
- Adds Apple TV HD
- Adds Magic Mouse 2, Magic Trackpad 2, Magic Keyboard, and Siri Remote (1st generation)
- Adds OS X 10.11 El Capitan and OS X Server 5.0
- Adds iOS 9
- Adds watchOS 2
- Adds support for OS X 10.11 El Capitan
- Adds the ability to estimate the current price of certain models in euros, pounds sterling, or United States dollars
- Adds power consumption information for Mac mini, iMac, and Mac Pro models
- Updates Support Status for Apple's latest Vintage and Obsolete products
- Other minor changes and additions
Version 7.4.6
- Adds iPod touch (6th generation)
- Updates iPod nano (7th generation) and iPod shuffle (4th generation) with new color options
- Adds details on latest OS X and iOS releases
- Updates Support Status for Apple's latest Vintage and Obsolete products
- Other minor changes and additions
Version 7.4.5
- Adds watchOS
- Adds initial price, where available, in Renminbi
- Updates Support Status for Apple's latest Vintage and Obsolete products
- Other minor changes and additions
Version 7.4.4
- Adds Apple Watch (1st generation)
- Adds iMac (Retina 5K, 27-inch, Mid 2015)
- Adds MacBook Pro (Retina, 15-inch, Mid 2015)
- Adds entry to indicate if Handoff is supported on a particular model
- Updates Support Status for Apple's latest Vintage and Obsolete products
- Other minor changes and additions
Version 7.4.3
- Adds MacBook Pro (Retina, 13-inch, Early 2015)
- Adds MacBook Air (11-inch, Early 2015) and MacBook Air (13-inch, Early 2015)
- Adds MacBook (Retina, 12-inch, Early 2015)
- Adds details on latest OS X and iOS releases
- Updates Support Status for Apple's latest Vintage and Obsolete products
- Other minor changes and additions
Version 7.4.2
- Adds Apple Silentype, Dot Matrix, Daisy Wheel, and Scribe Printer
- Adds details on latest OS X and iOS releases
- Updates Support Status for Apple's latest Vintage and Obsolete products
- Other minor changes and additions
Version 7.4.1
- Adds details on latest OS X and iOS releases
- Updates Support Status for Apple's latest Vintage and Obsolete products
- Other minor changes and additions
Version 7.4
- Adds iMac (Retina 5K, 27-inch, Late 2014)
- Adds Mac mini (Late 2014)
- Adds iPad Air 2 (Wi-Fi) and iPad Air 2 (Wi-Fi + Cellular)
- Adds iPad mini 3 (Wi‑Fi) and iPad mini 3 (Wi‑Fi + Cellular)
- Adds Apple Remote (white) and Apple Remote (aluminum)
- Adds OS X 10.10 Yosemite and OS X Server 4.0
- Adds details on multiple radio antennas (MIMO) to Wi-Fi base stations
- Adds support for OS X 10.10 Yosemite
- System requirements updated to OS X 10.7 or later
- Other minor changes and additions
Version 7.3.4
- Adds iPhone 6 and iPhone 6 Plus
- Adds iOS 8
- Updates Support Status for Apple's latest Vintage and Obsolete products
- Other minor changes and additions
Version 7.3.3
- Adds MacBook Pro (Retina, 13-inch, Mid 2014) and MacBook Pro (Retina, 15-inch, Mid 2014)
- Adds iMac (21.5-inch, Mid 2014)
- Adds Apple Lisa and Apple Lisa 2
- Adds 16 GB configuration to iPod touch (5th generation)
- Adds details on latest OS X and iOS releases
- Updates Support Status for Apple's latest Vintage and Obsolete products
- Other minor changes and additions
Version 7.3.2
- Adds MacBook Air (11-inch, Early 2014) and MacBook Air (13-inch, Early 2014)
- Adds details on latest iOS releases
- Adds second Wi-Fi ID field to 'My Models' for dual-band Wi‑Fi devices
- Other minor changes and additions
Version 7.3.1
- Updates iPad (4th generation) and iPhone 5c with latest configurations
- Adds details on latest OS X and iOS releases
- Updates Support Status for Apple's latest Vintage and Obsolete products
- Other minor changes and additions
Version 7.3
- Adds Apple I, Apple II, Apple II Plus, Apple III / Apple III Plus, Apple IIe / Apple IIe Enhanced, Apple IIc, Apple IIGS, Apple IIe Platinum, and Apple IIc Plus
- Adds Apple Monitor III, Apple Monitor II, Apple Monitor IIc, Apple IIc Flat Panel Display, AppleColor Monitor 100, ColorMonitor IIe/IIc and AppleColor Composite Monitor IIe/IIc, AppleColor Composite Monitor, AppleColor RGB Monitor, Apple Monochrome Monitor, and Apple Monochrome Monitor IIe
- Adds Apple Mouse / Apple Mouse IIc and Apple Mouse II / Apple Mouse IIe
- Adds typical acoustical performance, where available, to MacBook, MacBook Air, and MacBook Pro models
- Fixes issue with importing system overview reports created by Apple Remote Desktop to 'My Models'
- Other minor changes and additions
Version 7.2.3
- Fixes an issue that could cause Mactracker to crash on OS X 10.6.8 Snow Leopard
- Updates Support Status for Apple's latest Vintage and Obsolete products
Version 7.2.2
- Adds Mac Pro (Late 2013)
- Adds the ability to import system overview reports from Apple Remote Desktop to 'My Models'
- Adds Thunderbolt and 4K display support information to recent Mac models
- Adds typical acoustical performance, where available, to Mac mini, iMac, and Mac Pro models
- Fixes issue with importing reports created by System Profiler to 'My Models'
- Other minor changes and additions
Version 7.2.1
- Adds details on latest iOS releases
- Other minor changes and additions
Version 7.2
- Adds MacBook Pro (Retina, 15-inch, Late 2013) and MacBook Pro (Retina, 13-inch, Late 2013)
- Adds iMac (21.5-inch, Late 2013) and iMac (27-inch, Late 2013)
- Adds iPad Air (Wi-Fi) and iPad Air (Wi-Fi + Cellular)
-Adds iPad mini 2 (Wi-Fi) and iPad mini 2 (Wi-Fi + Cellular)
- Adds iPhone 5s and iPhone 5c
- Adds iOS 7
- Adds OS X 10.9 Mavericks and OS X Server 3.0
- Adds additional information on early Mac OS releases
- Adds case color details to Classic Macintosh, Macintosh Performa, Power Macintosh, and Power Mac G3/G4/G5 models
- Adds Maximum Battery Cycle Count information to MacBook, MacBook Pro, and MacBook Air models
- Adds Intelligent Assistant and Processor Architecture information to iPhone and iPad models
- Adds support for OS X 10.9 Mavericks
- Updates Support Status for Apple's latest Vintage and Obsolete products
- Other minor changes and additions
Version 7.1.5
- Updates Support Status for Apple's latest Vintage and Obsolete products
- Other minor changes and additions
Version 7.1.4
- Adds MacBook Air (11-inch, Mid 2013) and MacBook Air (13-inch, Mid 2013)
- Adds AirPort Extreme 802.11ac and AirPort Time Capsule 802.11ac
- Adds iPod touch 16 GB (5th generation, Mid 2013)
- Other minor changes and additions
Version 7.1.3
- Adds entry to indicate if Power Nap is supported on a particular model
- Updates name of iPad (4th generation) and iPad mini for consistency with iPhone 5
- Updates iMac (Late 2012) and iMac (Early 2013) models with new configure-to-order options
- Fixes an issue where benchmarks were not displayed in Compare
- Other minor changes and additions
Version 7.1.2
- Adds iMac (21.5-inch, Early 2013) (Education only model)
- Includes improvements to 'My Models' functionality
- Adds system requirements to iPod, iPhone, and iPad models
- Updates Support Status for Apple's latest Vintage and Obsolete products
- Other minor changes and additions
Version 7.1.1
- Updates iPod shuffle (4th generation) with 2012 color lineup
- Adds pixel density information to Cinema and Thunderbolt display models
- Fixes an issue that caused Mactracker to crash on launch for some users
- Fixes an issue with exporting entries in 'My Models'
- Other minor changes and additions
Version 7.1
- Adds MacBook Pro (Retina, 13-inch, Early 2013) and MacBook Pro (Retina, 15-inch, Early 2013)
- Adds AppleDesign Powered Speakers, AppleDesign Powered Speakers II, Apple Pro Speakers, and iPod Hi-Fi
- Updates iPad (4th generation) models with 128 GB configuration
- Updates Apple TV (3rd generation) with component refresh details
- Adds the ability to search by serial number for recent models
- Adds Electromagnetic compatibility (EMC) number for recent models
- Adds information on maximum number of connected Thunderbolt displays
- Updates functionality for providing feedback
- Updates Support Status for Apple's latest Vintage and Obsolete products
- Other minor changes and additions
Version 7.0.1
- Adds iMac (21.5-inch, Late 2012) and iMac (27-inch, Late 2012)
- System requirements updated to OS X 10.6.8 or later
- Other minor changes and additions
Version 7.0
- Adds MacBook Pro (Retina, 13-inch, Late 2012)
- Adds Mac mini (Late 2012) and Mac mini Server (Late 2012)
- Adds iPad (4th generation) (Wi-Fi), iPad (4th generation) (Wi-Fi + Cellular) and iPad (4th generation) (Wi-Fi + Cellular Sprint + Verizon)
- Adds iPad mini (Wi-Fi), iPad mini (Wi-Fi + Cellular) and iPad mini (Wi-Fi + Cellular Sprint + Verizon)
- Adds iPhone 5 (GSM North America), iPhone 5 (GSM International) and iPhone 5 (CDMA)
- Adds iPod nano (7th generation) and iPod touch (5th generation)
- Adds iOS 6
- Optimized for Retina displays
- Mactracker is now built with the Cocoa framework
- Adds marketing tagline, where available, for recent models
- Adds separate entry for Subscriber Identity Module (SIM) information to iPad and iPhone models
- Adds environmental requirements to iPad, iPhone, and iPod models
- Fixes an issue that could cause Mactracker to crash on OS X 10.8 Mountain Lion
- System requirements updated to OS X 10.7 or later
- Updates Support Status for Apple's latest Vintage and Obsolete products
- Other minor changes and additions
Version 6.5.1
- Adds OS X 10.8 Mountain Lion and OS X Server 2.0
- Updates 'Maximum OS' entry based on the system requirements of OS X 10.8 Mountain Lion
- Updates 'Display Modes' entry to indicate support for AirPlay Mirroring
- Other minor changes and additions
Version 6.5
- Adds MacBook Air (11-inch, Mid 2012) and MacBook Air (13-inch, Mid 2012)
- Adds MacBook Pro (13-inch, Mid 2012), MacBook Pro (15-inch, Mid 2012), and MacBook Pro (Retina, Mid 2012)
- Adds Mac Pro (Mid 2012) and Mac Pro Server (Mid 2012)
- Adds AirPort Express 802.11n (2nd Generation)
- Enables App Sandbox on Mac OS X Lion (Mac App Store release)
- App is now signed with Developer ID to support Gatekeeper (non-Mac App Store release)
- Adds initial price, where available, in Hong Kong dollars
- Updates Mac OS X 10.7 Lion, Mac OS X Server 10.7 Lion, and iOS 5 entries
- Updates Support Status for Apple's latest Vintage and Obsolete products
- Other minor changes and additions
Version 6.4
- Adds iPad (3rd generation) (Wi-Fi), iPad (3rd generation) (Wi-Fi + Cellular), iPad (3rd generation) (Wi-Fi + Cellular Verizon)
- Adds Apple TV (3rd generation)
- Adds info on graphics hardware for iPhone and iPad models
- Updates Support Status for Apple's latest Vintage and Obsolete products
- Other minor changes and additions
Version 6.3
- Adds info on iOS releases
- Adds additional details to Mac OS X's minor version information
- Updates Support Status for Apple's latest Vintage and Obsolete products
- Fixes an issue that could cause Mactracker to crash on launch
- Other minor changes and additions
Version 6.2
- Adds MacBook Pro (13-inch, Late 2011), MacBook Pro (15-inch, Late 2011), MacBook Pro (17-inch, Late 2011)
- Adds iMac (21.5-inch, Late 2011)
- Adds iPhone 4S
- Adds additional history info for recent models
- Updates Support Status for Apple's latest Vintage and Obsolete products
- Adds support for creating warranty expiration events or reminders in iCloud calendars
- System requirements updated to Mac OS X v10.5.4 or later
- Other minor changes and additions
Version 6.1
- Adds MacBook Air (11-inch and 13-inch, Mid 2011)
- Adds Mac mini (Mid 2011) and Mac mini Server (Mid 2011)
- Adds AirPort Extreme 802.11n (5th Generation) and Time Capsule 802.11n (4th Generation)
- Adds Apple Thunderbolt Display
- Adds Mac OS X 10.7 Lion and Mac OS X Server 10.7 Lion
- Adds category to show all currently available models
- Introduction and Discontinued dates are now included in the model list
- Models in the Wi-Fi Cards/Base Stations category updated with Apple's latest naming convention
- Mac OS X versions now include the project name in their title
- Adds option to revert a 'My Models' item to the last saved version
- Updates 'Maximum OS' entry based on the system requirements of Mac OS X 10.7 Lion
- Adds entry to indicate if AirDrop is supported on a particular model
- Updates Support Status for Apple's latest Vintage and Obsolete products
- Fixes an issue with Smart Categories that contain the 'Comments' condition
- Fixes an issue where Mac OS X versions wouldn't show the 'Initial Price'
- Fixes an issue with printing models
- Fixes an issue where Mactracker would incorrectly report that a system didn't meet the minimum requirements
- Other minor changes and additions
Version 6.0.2
- Fixes an issue where Mactracker would fail to save preferences or items in 'My Models'
- Other minor changes and additions
Version 6.0.1
- Adds iMac (21.5-inch, Mid 2011), iMac (27-inch, Mid 2011)
- Updates iPhone 4 (GSM) and iPhone 4 (CDMA) with info on the white model
- Adds the ability to create a new 'My Models' item from an info window
- Adds the ability to import lists created by Apple Remote Desktop to 'My Models'
- Updates Support Status for Apple's latest Vintage and Obsolete products
- Fixes an issue where dragging a window from the bottom bar could place the title bar under the menu bar
- Other minor changes and additions
Version 6.0
- Adds MacBook Pro (13-inch, Early 2011), MacBook Pro (15-inch, Early 2011), MacBook Pro (17-inch, Early 2011)
- Adds iPhone 4 (CDMA)
- Adds iPad 2 (Wi-Fi), iPad 2 (Wi-Fi + 3G GSM), iPad 2 (Wi-Fi + 3G CDMA)
- Redesigned user interface
- Adds the ability to search within the info and Compare windows
- The type of comparison can now be changed on-the-fly in Compare
- Adds 'History' category to show recently viewed models
- Adds the ability to change the type of model for items in 'My Models'
- Adds the ability to import reports created by System Profiler to 'My Models'
- Adds the ability to export and import items in 'My Models'
- Performance improvements when opening items in 'My Models'
- Adds information on 'Bundled Software' to recent models
- Adds memory upgrade instructions to recent models
- Adds initial price, where available, in Norwegian krone
- Adds Apple Help based documentation
- Classic Macintosh, Performa, Power Macintosh, and PowerBook categories are now sorted chronologically
- System requirements updated to Mac OS X v10.5 or later
- Application is now code signed
- Updates Support Status for Apple's latest Vintage and Obsolete products
- Fixes an issue where a 'My Models' window would fail to open if another window with the same name was already open
- Fixes an issue where preferences could become corrupted if the app crashed
- Fixes an issue where the bottom bar wouldn't display correctly on certain windows
- Fixes an issue where windows couldn't be dragged from the bottom bar
- Other minor changes and additions
Version 5.3
- Adds Mac Pro Server (Mid 2010)
- Adds MacBook Air (11-inch, Late 2010)
- Adds MacBook Air (13-inch, Late 2010)
- Updates listing for MacBook Pro (15-inch, Mid 2010) and MacBook Pro (17-inch, Mid 2010) with new processor option
- Adds 'Original OS' and 'Maximum OS' entries for iOS devices
- Adds support for adding reminders to iCal calendars on CalDAV servers on Mac OS X 10.5 or later
- Other minor changes and additions
Version 5.2.3
- Fixes an issue where 'My Models' items would not display properly for the iMac (21.5-inch, Late 2009) and iMac (27-inch, Late 2009)
- Fixes an issue with the 'mactracker://' URI scheme and receiving Apple Events
- Other minor changes and additions
Version 5.2.2
- Adds Mac Pro (Mid 2010)
- Adds iMac (27-inch, Mid 2010)
- Adds iMac (21.5-inch, Mid 2010)
- Adds iPod shuffle (4th generation)
- Adds iPod nano (6th generation)
- Adds iPod touch (4th generation)
- Adds LED Cinema Display (27-inch)
- Adds Apple TV (2nd generation)
- Adds Magic Trackpad
- Updates Support Status for Apple's latest Vintage and Obsolete products
- Other minor changes and additions
Version 5.2.1
- Adds iPhone 4
- Adds Mac mini (Mid 2010)
- Adds Mac mini Server (Mid 2010)
- Adds performance scores for iPhone from Primate Labs Geekbench 2
- Other minor changes and additions
Version 5.2
- Adds MacBook (13-inch, Mid 2010)
- Adds MacBook Pro (13-inch, Mid 2010)
- Adds MacBook Pro (15-inch, Mid 2010)
- Adds MacBook Pro (17-inch, Mid 2010)
- iPad split into iPad (Wi-Fi) and iPad (Wi-Fi + 3G)
- Numerous changes to 'My Models'
- Adds initial price, where available, in New Zealand dollars
- Updates Support Status for Apple's latest Vintage and Obsolete products
- Fixes an issue where damaged preferences would prevent saving user settings
- Fixes an issue where initial price, in certain currencies, could not be used in a Smart Category
- Fixes an issue where model comparisons could not be printed
- Other minor changes and additions
Download Story Tracker For Mac 1.6.4 Pro
Version 5.1
- Adds iMac (20-inch, Mid 2009)
- Adds iPad
- Adds Compare function to highlight differences between models
- New search engine searches all specification entries from the main window
- Adds initial price, where available, in Australian dollars, Japanese yen, Swedish kronor, and Swiss francs
- Updates Support Status for Apple's latest Vintage and Obsolete products
- Fixes an issue that would cause Mactracker to crash when adding a new contact to 'My Models' under Mac OS X 10.6
- Fixes an issue where certain characters would cause incorrect search results
- Other minor changes and additions
Version 5.0.11
- Adds iMac (21.5-inch, Late 2009) and iMac (27-inch, Late 2009)
- Adds Mac mini (Late 2009) and Mac mini (Mac OS X Server, Late 2009)
- Adds MacBook (13-inch, Late 2009)
- Adds Magic Mouse
- Updates Support Status for Apple's latest Vintage and Obsolete products
- Fixes issue where Mactracker would fail to launch on some PowerPC-based Macs
- Other minor changes and additions
Version 5.0.10
- Adds iPod touch (3rd generation)
- Adds iPod classic 160GB (Late 2009)
- Adds iPod nano (5th generation)
- Adds iPod shuffle (3rd generation Late 2009)
- Search fields for adding Smart Categories and My Models now return 'live' results
- Fixes issue where Mactracker would report a 'attempt to pop an unknown autorelease pool' error to Console on Mac OS X 10.6
- Fixes issues with 'Full Keyboard Access'
- Other minor changes and additions
Version 5.0.9
- Adds Mac OS X 10.6 and Mac OS X Server 10.6
- Updates 'Maximum Mac OS' entry based on the system requirements of Mac OS X 10.6
- Adds entry to indicate if an Intel-based Mac has a 32-bit or 64-bit processor
- Updates Support Status for Apple's latest Vintage and Obsolete products
- Fixes an issue where Mactracker would crash if the user's Desktop folder was not in the default location
- Fixes an issue where Mactracker would not correctly detect the user's selected Appearance color
- Other minor changes and additions
Version 5.0.8
- Adds MacBook Pro (17-inch, Mid 2009)
- Adds MacBook Pro (15-inch, Mid 2009) and MacBook Pro (15-inch, 2.53 GHz, Mid 2009)
- Adds MacBook Pro (13-inch, Mid 2009)
- Adds MacBook Air (Mid 2009)
- Adds MacBook (13-inch, Mid 2009)
- Adds iPhone 3GS
- Control-clicking on specification entries will speak the text
- Updates Support Status for Apple's latest Vintage and Obsolete products
- Other minor changes and additions
Version 5.0.7
- Adds Mac Pro (Early 2009)
- Adds iMac (20-inch Early 2009), iMac (24-inch Early 2009)
- Adds MacBook (13-inch, Early 2009)
- Adds MacBook Pro (17-inch, Early 2009)
- Adds Mac mini (Early 2009)
- Adds Xserve (Early 2009)
- Adds AirPort Extreme (Early 2009), Time Capsule (Early 2009)
- Adds iPod shuffle (3rd generation)
- Adds Apple Keyboard (Aluminum) and renames previous model to Apple Keyboard with Numeric Keypad
- Displays the country of manufacture for items in 'My Models'
- Adds details on Liquid Sensor for MacBook, MacBook Air, and MacBook Pro models
- Adds the ability to set the number of recent years in Timeline
- Updates Support Status for Apple's latest Vintage and Obsolete products
- Mactracker for iPod classic is no longer included
- Other minor changes and additions
Version 5.0.6
- Adds MacBook (13-inch, Late 2008)
- 'My Models' expanded to include Printers and Newton models
- Fixed issue with update notifications where clicking 'Remind Me Later' would display the notification again after only 30 minutes
- Updates Support Status for Apple's latest Vintage and Obsolete products
- Other minor changes and additions
Version 5.0.5
- Adds MacBook Pro (15-inch, Late 2008)
- Adds MacBook Pro (17-inch, Late 2008)
- Adds MacBook (13-inch, Aluminum, Late 2008)
- Adds MacBook Air (Late 2008)
- Adds LED Cinema Display
- Adds iPod touch (2nd generation)
- Adds iPod classic (120 GB)
- Adds iPod nano (4th generation)
- Adds Portable StyleWriter
- 'My Models' can be exported or printed in bulk from the main window
- Network details can be added to non-Mac 'My Models' items
- Adds details on Wireless Distribution System (WDS) support to WiFi Cards and Base Stations
- Updates Support Status for Apple's latest Vintage and Obsolete products
- Other minor changes and additions
Version 5.0.4
- Adds iPhone 3G
- Adds 'iTunes Version' and 'Machine ID' to iPhone models
- Updates Support Status for Apple's latest Vintage and Obsolete products
- Other minor changes and additions
Version 5.0.3
- Adds iMac (20-inch Early 2008)
- Adds iMac (24-inch Early 2008)
- Adds AirPort Card and AirPort Extreme Card
- Adds 'Large Drive Support' info (where available) for iBook models
- Adds maximum supported resolution for an external display for iMac models
- Adds 'Brightness' (where available) for the built-in display on iMac models
- Adds Electronic Products Environmental Assessment Tool (EPEAT) rating where available for recent models
- Adds Fibre Channel card info to Mac Pro models
- Adds ENERGY STAR information where available for recent models
- Other minor changes and additions
Version 5.0.2
- Adds MacBook Pro (15-inch Early 2008)
- Adds MacBook Pro (17-inch Early 2008)
- Adds MacBook (13-inch Early 2008)
- Adds AirPort Express (802.11n)
- Updates iPod shuffle (Second Generation)
- Additional information added to 'Mice and Keyboards' models
- Macintosh Clone models have been removed
- 'My Model' items can be added or removed from the main window
- Adds the ability to set color labels for 'My Models' items
- Numerous improvements to 'My Models' category in the main window
- Improved 'Undo/Redo Typing' for the 'Comments' field in the info windows
- Adds maximum supported resolution for an external display for Mac mini, MacBook, MacBook Air, MacBook Pro, and PowerBook G3/G4 models
- Adds 'Brightness' and 'DPI' information (where available) for the built-in display on MacBook, MacBook Air, MacBook Pro models
- Adds 'AirTunes' information to Wi-Fi Base Stations
- Updates Support Status for Apple's latest Vintage and Obsolete products
- Fixes issue with creating new Smart Categories
- Other minor changes and additions
Version 5.0.1
- Adds Mac Pro (Early 2008)
- Adds MacBook Air
- Adds Xserve (Early 2008)
- Adds Time Capsule
- Updates iPhone and iPod touch
- 'AirPort Base Stations' category renamed to 'Wi-Fi Base Stations'
- Power Macintosh 5260 separated from Power Macintosh 5200/5260 entry
- 'My Models' expanded to include Apple TV, Displays, iPhone, iPod, and Wi-Fi Base Stations
- Adds 'Initial Price' to Xserve models
- Adds 'Lights-Out Management (LOM)' to Xserve models
- Adds 'Coprocessor' information to Classic Macintosh models
- Adds 'Floppy Drive' port information to Classic Macintosh and PowerBook models
- Adds 'Go to Model' menu item similar to Finder's 'Go to Folder' to quickly open an info window
- Fixes an issue with receiving Apple Events
- Updates Support Status for Apple's latest Vintage and Obsolete products
- Other minor changes and additions
Download Story Tracker For Mac 1.6.4 Pc
Version 5.0
- Adds MacBook (13-inch Late 2007)
- Adds iPod classic
- Adds iPod touch
- Adds iPod nano (3rd Generation)
- Adds Mac OS X 10.5
- Adds Mac OS X Server 10.5
- Adds Apple Keyboard (Aluminum) and Apple Wireless Keyboard (Aluminum)
- iPod nano (PRODUCT) RED Special Edition entry merged with iPod nano (2nd Generation)
- ImageWriter, StyleWriter, and LaserWriter models have been merged into a single category
- Mac OS X entries have been moved into their own category
- Adds support for Mac OS X 10.5 'Leopard'
- Numerous user interface improvements
- Adds new update engine
- Adds initial price, where available, in Canadian dollars, euros, pounds sterling, and United States dollars
- Adds iCal integration for tracking warranty status for 'My Mac model' items (Mac OS X 10.4 and later)
- Model Name, Machine ID, Model Number, Order Number, and Processor type can be searched directly from the main window
- Smart Categories can be re-ordered through the View Options window
- Option-clicking on specification entries will copy the text to the clipboard
- Command-clicking on specification entries will display the text in very large type
- Adds additional information to Newton MessagePad models
- Adds 'iTunes Version' compatibility information to iPod models
- Adds 'Release Date' and link to Apple Support Downloads page for Mac OS X updates
- Updates 'Maximum Mac OS' entry based on the system requirements of Mac OS X 10.5
- Adds history info for the latest models
- Fixes an issue where windows would not properly retain their position with multiple displays
- Fixes flicker when opening the 'Find' window
- Fixes issue where 'My Mac model' and 'Links' entries cannot be re-ordered
- Other minor changes and additions
Version 4.3.1
- Adds iMac (24-inch Mid 2007) and iMac (20-inch Mid 2007)
- Adds Mac mini (Mid 2007)
- Adds optical drive interface information for iMac models
- Separates graphics card connection from Graphics Card entry for models with integrated graphics cards
- Fixes an issue where duplicate items were created under the warranty coverage categories in 'My Models'
- Fixes an issue where 'View Options' settings would not be retained for eMac and iMac categories
- Other minor changes and additions
Version 4.3
- Adds MacBook Pro (15-inch 2.4/2.2GHz) and MacBook Pro (17-inch 2.4GHz)
- Adds MacBook (13-inch Mid 2007)
- Adds iPhone
- Updates Apple TV entry with 160 GB hard drive option
- Adds performance scores for recent models from Primate Labs Geekbench 2
- Adds entry to indicate support for memory interleaving
- Updates startup chime recording for recent models
- Other minor changes and additions
Version 4.2
- Adds Mac Pro (8-core)
- Adds Apple TV
- Adds AirPort Extreme (802.11n)
- Updates iPod shuffle (2nd Generation) with new colors
- Adds support for multiple criteria when creating Smart Categories
- Adds categories under 'My Models' to show a system's warranty status
- Adds Apple Address Book integration to 'My Models' along with inventory tag and network information fields
- Adds 'View' menu to select info window tabs through keyboard shortcuts
- Adds 'View Options' for individual categories
- Adds option to export information added to 'My Models'
- Adds information on iPod Games support to iPod models
- Updates Support Status for Apple's latest Vintage and Obsolete products
- Updates AirPort entry to indicate support for 802.11n with AirPort Extreme 802.11n Enabler
- The main window's category list can now be resized
- Resolves an issue where Mactracker would crash if the name of the startup disk contained between 29 and 33 characters
- Resolves an issue where Alsoft DiskWarrior 4.0 would incorrectly report an included file was corrupt
- Other minor changes and additions
Version 4.1
- Adds MacBook Pro (15-inch Core 2 Duo), MacBook Pro (17-inch Core 2 Duo)
- Adds MacBook (13-inch Late 2006)
- Adds iMac (17-inch Late 2006 CD), iMac (17-inch Late 2006), iMac (20-inch Late 2006), and iMac (24-inch Late 2006)
- Adds Mac mini (Late 2006)
- Adds iPod shuffle (2nd Generation), iPod nano (2nd Generation), iPod nano (PRODUCT) RED Special Edition, iPod 5th Generation (Late 2006), and iPod 5th Generation U2 (Late 2006)
- MacBook models have been moved into their own category
- Now compiled as a Universal Binary for native operation on PowerPC- and Intel-based Macs
- Adds 'My Models' list to 'Notes' tab of Mac info windows
- Adds 'My Models' category in the main window which shows models with items in their 'My Models' list
- Adds option to show a model's icon in the main window
- Adds information on whether a Power Mac G5 model uses a built-in or external AirPort antenna
- Adds information on the current iPod software version
- Adds Motion Sensor as separate entry rather than as an addition to Hard Drive entry
- Adds ability to link to info windows using the 'mactracker://' URI scheme
- Update functionality now respects system proxy settings
- Fixes an issue where Mactracker would crash if the startup disk was formatted with 'Mac OS Extended (Case-sensitive)' or 'Mac OS Extended (Case-sensitive, Journaled)'
- Other minor changes and additions
Version 4.0.6
- Adds Mac Pro
- Adds iMac (Mid 2006 17-inch)
- Adds Xserve (Late 2006)
- Adds Cinema Display (20-inch DVI Late 2005), Cinema Display (23-inch DVI Late 2005), and Cinema Display (30-inch DVI Late 2005)
- Updated Mighty Mouse with info on wireless model
- Xserves have been moved to their own category
- Adds 'Does not contain' condition when creating Smart Categories
- Adds the ability to sort search results by date introduced
- Adds information on later Mac OS versions included with recent models
- Adds information on Apple Drive Module (ADM) compatibility to Xserve models
- Adds display mode information to Mac Pro, Power Mac G3/G4/G5, iMac, and eMac models
- Modifies Ethernet entries to indicate cards that support jumbo frames
- Fixes an issue where Mactracker would crash when opening an info window under a non-admin user
- Fixes an issue where search results wouldn't be shown for certain models
- Other minor changes and additions
Version 4.0.5
- Adds MacBook (13-inch)
- Adds MacBook Pro (15-inch Glossy)
- Adds MacBook Pro (17-inch)
- Adds iPod 5th Generation U2
- Adds order number information to recent models
- Adds battery life, display mode, and security slot information to PowerBook G3/G4, iBook, and MacBook models
- Adds optical drive interface information for Power Mac G3/G4/G5 and MacBook models
- Adds menu item to manage subscribing/unsubscribing from Mactracker News
- Changes to scroll and touch wheel iPod listings to bring them in line with Apple's conventions
- Other minor changes and additions
Download Story Tracker For Mac 1.6.4 Iso
Version 4.0.4
- Adds Mac mini (Early 2006)
- Adds the ability to show or hide categories in the main window
- Adds line voltage information for recent models
- Fixes an issue where the iPod installation would fail if the name of the iPod contained non-ASCII characters
- Other minor changes and additions
Version 4.0.3
- Adds MacBook Pro
- Adds iMac (Early 2006 17-inch) and iMac (Early 2006 20-inch)
- Improvements to Mactracker for iPod including startup and death chimes
- Adds information on Firmware type on Mac models
- Adds information about power provided by FireWire ports
- Other minor changes and additions
Version 4.0.2
- Adds 'Timeline' option to view models by date introduced
- Includes updated history information for latest iPods
- Main window now uses the 'Unified title/toolbar' appearance under Mac OS X 10.4 if 'Use brushed metal appearance' is not checked in the preferences
- Other minor changes and additions
Version 4.0.1
- Adds Power Mac G5 (Late 2005)
- Adds PowerBook G4 (15-inch Double-Layer SD) and PowerBook G4 (17-inch Double-Layer SD)
- Adds iMac G5 (17-inch iSight) and iMac G5 (20-inch iSight)
- Adds iPod 5th Generation
- Adds included peripherals for Power Mac G3/G4/G5, iMac, eMac, and Mac mini
- Includes Apple Backup 3 QuickPick
Version 4.0
- Adds Power Mac G5 (Early 2005)
- Adds PowerBook G4 (17-inch 1.67GHz)
- Adds PowerBook G4 (15-inch 1.67/1.5GHz)
- Adds PowerBook G4 (12-inch 1.5GHz)
- Adds iMac G5 ALS (17-inch) and iMac G5 ALS (20-inch)
- Adds eMac (2005)
- Adds Mac mini (Late 2005)
- Adds iBook G4 (Mid 2005)
- Adds iPod color display
- Adds iPod U2 Special Edition (color display)
- Adds iPod mini (Second Generation)
- Adds iPod nano
- Adds Apple Mighty Mouse
- Adds Mac OS X 10.4 and Mac OS X Server 10.4
- Adds earlier Mac OS releases from System Software 5.0 to Mac OS 9.2
- Splits the single 1.8 GHz model to Power Mac G5 (Late 2004) from Power Mac G5 (June 2004)
- Adds a new Search Engine
- Adds the ability to create Smart Categories (Similar to Smart Playlists in iTunes)
- Adds support for adding Color Labels
- Adds 'This Mac' category to show what Mac Mactracker is currently running on
- Comments field supports Unicode text input
- Adds support for receiving AppleEvents to open an info window from another application such as FileMaker Pro
- Adds Apple's Support Status such as Supported, Vintage or Obsolete
- Adds Trackpad and Keyboard information for PowerBook G3/G4 and iBook models
- Adds information on Apple Hardware Test versions
- Adds information on Mac OS ROM versions
- Adds specification to indicate support for using 128 GB or larger ATA hard drives
- Other minor changes and additions
Version 3.0.1
- Adds Mac mini
- Adds iPod shuffle
- Adds Xserve G5 (January 2005)
- Adds Xserve G5 (January 2005 Cluster Node)
- Adds info on System Enablers for Classic Macs, Performas, older Power Macintosh, and older PowerBook models
- Fixes issue where firmware update link may not function when using back/forward arrows
- Other minor changes
Version 3.0
- Adds Power Mac G5 (June 2004)
- Adds iMac G5 (17-inch)
- Adds iMac G5 (20-inch)
- Adds eMac (USB 2.0)
- Adds PowerBook G4 (12-inch 1.33GHz)
- Adds PowerBook G4 (15-inch 1.5/1.33GHz)
- Adds PowerBook G4 (17-inch 1.5GHz)
- Adds iBook G4 (Early 2004)
- Adds iBook G4 (Late 2004)
- Adds Apple Cinema Display (20-inch DVI)
- Adds Apple Cinema HD Display (23-inch DVI)
- Adds Apple Cinema HD Display (30-inch DVI)
- Adds iPod (Click Wheel)
- Adds iPod U2 Special Edition
- Adds iPod photo
- Adds AirPort Express
- iApp-style user interface for the main window
- Ability to search the database
- Ability to attach files and Internet addresses to Resources tab
- Adds metric weight and dimension values
- Adds 64 x 64 icons from widget : widget and The Iconfactory
- Adds ability to install or update version installed on iPods
- Includes info on the power adapter for most PowerBook and iBook models
- Moves info on available Firmware Updates to model windows
- Adds a recent models menu
- Adds info on Mac OS X Server 1.0
- Adds info on Mac OS X Public Beta
- Fixes scroll issue in Mac OS window and the about box
- Fixes issue where only one bug report/correction sheet could be open at one time
- Other minor fixes
Version 2.1.1
- Fixes to Apple Servers, iBooks, LaserWriter and Mac OS windows
- Fixes issue where Mice and Keyboards menu wouldn't sort as descending
- Photo format has been changed resulting in 25% smaller installed size
- Other minor fixes
Version 2.1
- Adds iMac (20-inch USB 2.0)
- Adds iPod mini
- Adds Dual 1.8 GHz G5 configuration
- Adds Xserve G5
- Adds Apple mice and keyboards
- Power Macintosh G3 and later and PowerBook G3 and later models now have their own menus
- Ability to export model info as a plain text file
- Includes ATI graphics card model number for G3, G4, and G5 based models
- Adds Apple family number where available
- Added bug reporting button
- Ability to change main window appearance to brushed metal
- Modified the update engine to include more information on available updates
- Adds info on Mac OS X 10.3.1 and 10.3.2 Update
- Adds info on Power Mac G5 5.1.4 Firmware
- Moved Next Model and Previous Model menu items to Windows menu
- Added keyboard shortcuts to access model categories
- Fixes duplicate help menu item under Mac OS X 10.3
- Other minor fixes
Version 2.0.6
- Adds iBook G4
- Adds eMac (1 GHz G4)
- Other minor fixes
Version 2.0.5
- Adds PowerBook G4 (12-inch DVI)
- Adds PowerBook G4 (15-inch FW800)
- Adds PowerBook G4 (17-inch 1.33GHz)
- Adds iMac (15-inch USB 2.0) and iMac (17-inch USB 2.0)
- Adds Power Mac G4 (Mirrored Drive Doors 2003)
- Adds iPod (20/40 GB Dock Connector)
- Adds Mac OS X 10.3 (Panther)
- Adds info on Mac OS X 10.2.8 Update
- Fixes for Mac OS X 10.3 (Panther)
- Other minor fixes
Version 2.0.4
- Adds Power Mac G5
- Adds Apple iSight
- Adds eMac (ATI Graphics)
- Apple Software Updates window has now been integrated with the Mac OS listings under the Software section
- Adds History info to Mac OS X software listings
- Adds info on Mac OS X 10.2.6 Update
- Adds info on Mac OS requirements for all Displays
- Adds brightness info for LCD based Displays
- Adds Expansion Bay information to PowerBook models
- Added more detailed memory descriptions for some models
- Updates Maximum Mac OS info with Mac OS X 10.3 information
- Adds option to workaround slow window opening on iBook and PowerBooks models that sleep their audio hardware
- Other minor fixes
Version 2.0.3
- Adds iBook (Early 2003), iPod (Dock Connector), and Xserve (Slot Load)
- Changes to the Update engine including update check scheduling
- Adds a new Expansion tab for Power Macintosh and Apple Server models
- Added 1 GB SO-DIMM information to PowerBook (12-inch) and (17-inch) as well as iMac (17-inch 1GHz) windows
- Machine ID is no longer represented by the Gestalt ID for new models
- Adds info on Mac OS X 10.2.4 and 10.2.5 Updates
- Other minor fixes
Version 2.0.2
- Adds iMac (17-inch 1GHz)
- Adds iMac (Flat-Panel 2003)
- Updated 'History' info for the latest models
- Database corrections and minor bug fixes
Version 2.0.1
- Adds Power Mac G4 (FW 800)
- Adds Apple Cinema (20-inch) Display
- Adds more details to processor type listing for G3 and G4 models
- Database corrections and minor bug fixes
Version 2.0
- Adds Motorola, PowerComputing, and UMAX clones
- Includes a description and photo for most models from Apple-History or The Apple Museum
- New printing engine
- Updated GUI under Mac OS X including optional translucent windows.
- Adds PowerBook G4 (1GHz/867MHz), PowerBook G4 (17-inch), PowerBook G4 (12-inch) , iBook (Opaque 16 VRAM), iBook (32 VRAM), iBook (14' LCD 32 VRAM), and AirPort Extreme Base Station
- Info on the Power Mac G4 (QuickSilver 2002) EDU Model is now in its own window
- Includes the ability to re-order and change the font of the menus in the main window
- Added ability to hide the Update Now button in the main window
- You can now cycle through model info from the model info window using back and forward buttons (or equivalent shortcut keys)
- Added Chimes of Death in addition to the Startup Chimes
- Lists Apple recommended maximum RAM along with third-party recommendations
- Additional information to all model windows
- Added info for latest Apple software and firmware releases
- Support for additional update mirror sites
- Updated back and forward arrow buttons
- Fixes bug where iMac notes field was limited to 15 characters
- Fixed a bug where the Minimize menu item would minimize the wrong window
- Blank notes files are no longer created when you don't enter any info into the notes field
Version 1.7.3
- Fixes a bug which caused an intermittent crash that mainly occurred under Mac OS X 10.2.x
- Fixes a bug from 1.7.2 that would prevent the discovery of new updates
- Adds info on Mac OS X 10.2.1 Update
Version 1.7.2
- Adds iMac (17' Flat-Panel)
- Adds Power Mac G4 (Mirrored Drive Doors)
- Updates eMac info
- Adds 20 GB iPod
- Adds Macintosh PowerBook 145B
- New Apple Software Updates window
- Adds info on Mac OS X 10.1.5 Update
- Other minor changes
Version 1.7.1
- Adds PowerBook G4 (DVI)
- Adds eMac
- Adds Xserve
- Adds iBook (16 VRAM) and (14.1' LCD 16 VRAM)
- Adds cartridge info for most printer models
- Adds info on Mac OS X 10.1.4 Update
- Other minor changes
Version 1.7
- Adds Apple Cinema HD Display
- Updates iPod listing with 10 GB model
- Adds AirPort Base Station info
- Fixes a bug with Performa 5270CD menu item opening the incorrect window
- Other minor changes
Version 1.6.4
- Changes the update engine after my ISP discontinued one of their domain names
- Fixes an issue with the Studio Displays menu not opening the correct window
- Fixes a bug with the eMate startup chime
Version 1.6.3
- Adds support for proxies when using the update feature
- Adds optional NVIDIA GeForce4 Ti info to Power Mac G4 (QuickSilver 2002)
- Updates Apple Studio Display with VGA and DVI models
- Fixes a bug with the Power Macintosh G3 (Blue and White) window
- Adds info on the Mac OS X 10.1.3 Update
- Other minor changes
Version 1.6.2
- Adds Power Mac G4 (QuickSilver 2002)
- Adds Macintosh Server G4 (QuickSilver 2002)
- Other small fixes
Version 1.6.1
- Adds a new update engine that is speedier and more compatible with different network connections
- Fixes a bug with the notes feature for Displays
- Updates iPod listing with new languages from the 1.0.4 Updater
- Adds Startup Chime for the eMate 300
- Updates audio info on some models
- Adds Macintosh PowerBook 500 with PowerPC
- Adds links to Mac OS X Server updates
- Other small changes
Version 1.6
- Adds iMac (Flat-Panel)
- Updates listing for iBook (Late 2001)
- Updates listing for PowerBook G4 (Gigabit Ethernet)
- Updates iPod listing with new languages from the 1.0.2 Updater
- Adds link to Mac OS 9.2.2 and 10.1.2 Update
- Apple Updates window renamed to Mac OS Updates
- Fixes a bug that could cause a update connection to fail to close
- Other small fixes
Version 1.5
Download Story Tracker For Mac 1.6.4 Version
- Adds Apple OneScanners
- Adds Apple QuickTake cameras
- Adds Apple iPod
- Adds info on the different Mac OS versions
- Upgraded memory description for some models
- Added more project names to printers and display models
- iMac and iBook colors added
- Adds link to Mac OS X 10.1.1 Update
- Other small fixes
Version 1.2.1
Download Story Tracker For Mac 1.6.4 Torrent
- Adds the PowerBook G4 (Gigabit Ethernet)
- Adds the iBook (Late 2001)
- Additional Macintosh Server G4 (QuickSilver) models
- Other small fixes
Version 1.2
- Notes feature expanded to Displays, Printers, and Newtons
- Ability to see what has changed before you download an update
- The Undo command now restores the last saved version of the notes
- Added web links to AccelerateYourMac's CPU and Drive upgrade databases
- Adds Macintosh Server G4 (QuickSilver)
- Adds links to the Mac OS 9.2.1 Update
- Minor additions to System Info window
- Fixes a bug where the cursor would not change when moved over a link
- Upgrade tab removed
- Other small fixes
Version 1.1
Download Story Tracker For Mac 1.6.4 Crack
- Now runs under Mac OS 8.0 (and later)
- Adds a 'Notes' tab that allows user notes to be added to Mac model windows
- Apple Updates window allows region selecting and update information
- Workgroup Servers, Newtons, and ImageWriters added
- Adds Startup chimes for most Mac models
- Includes information on PowerLogix upgrade cards
- Updated System Info window that allows printing
- Main window now remembers its location on quit
- Power Mac G4 (QuickSilver) and iMac (Summer 2001) added
Version 1.0.3
- Added more Apple project names
- Correctly identifies the PPC 7450 chip in 667MHz and faster G4s
- Other minor fixes
Download Story Tracker For Mac 1.6.4 Free
Version 1.0.2
- Added Studio Display 17' (LCD)
- AppleVision 1710AV and LC 630 windows now correctly open
- Other minor fixes
Version 1.0.1
- Added Macintosh IIvi and Macintosh XL
- System Info window now gathers more information
- Other minor fixes
Version 1.0
- First non-preview release